"AIRJAWS" Shark Breaching Trip – Simon's Town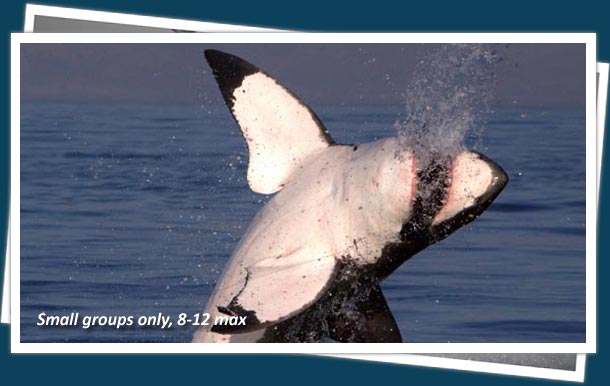 Here are some very important questions to ask when chosing a great white shark operator.
What to bring
Rain/wind jacket
Sun block and Hat
Camera (we sell disposable underwater camera's)
Take sea sick tablets
Please Note: We have a very high success rate, however with all wild animals, shark sightings, activity, predation events and shark breaching can vary from day to day. Even during peak season there may be days when we do not see any breaching or predatory events.
Please be aware of this, so you do not arrive with unrealistic expectations. Rather come hoping to see these natural events, than expecting. No refunds will be made for non-sightings. We will however offer you a voucher for another trip.
If you would like to spend more time with the sharks, check out our longer trip options.